It's Time To Put Some Funk in Yo' Chorizo (interview)
Chorizo Funk? Now I know what you're thinking, why would a DJ name themself after a Spanish sausage? Don't let the name fool you, dude has skills. DJ Chorizo Funk is a DJ out of Austin, TX that specializes in Funk, Soul, and Hip-Hop music and he's a cold-blooded mofo. You ladies and gents seriously need to see him live to witness the whole package. This is not your typical mobile fade and press play DJ. Chorizo juggles, scratches, cuts and blends "SMOOTHLY" throughout his whole set. We here at Boy-Cott Magazine had the pleasure to chat with him.
:::Enjoy the Magic:::
Boy-Cott: How's life Homie?
Chorizo: Life is great, keeping a tight grip so I don't fall off. We've had a great Spring here in Austin. Summer time heat is coming real soon. Let's get it!
Boy-Cott: Before living in Austin, TX you use to live in El Paso, TX & Canyon, TX. What brought you to Austin?
Chorizo: I came to Austin after high school and attended UT-Austin. When I finished school at UT I got a job here in town and got connected into the Austin community and haven't left. There's a lot of traffic that comes through here so it's ideal for me. It's close to San Antonio, Houston, and Dallas, so I don't plan on leaving anytime soon.
Boy-Cott: What attracted you to Funk, Soul and Hip Hop Music?
Chorizo: It all started with hip hop for me. Watching Yo MTV Raps with my cousins in El Paso, listening to Power 102 during the summer time in El Paso, dubbing tapes with friends in elementary school. It captivated us. As I got older I started reading the credits for the Cd's I would buy and noticed that they would list sampled songs, which lead me to Soul and Funk. I didn't grow up with Soul & Funk in my house so I was on the hunt for it since I was in high school. Music was an escape for me.
Boy-Cott: You recently ran a 10k! Was this your first 10? How did you manage the time to train for the run between DJ gigs?
Chorizo: Yeah it was my first 10K. I have never ran that much before and it was a big race (over 20,000 runners) so it was a great experience. It was my wife's idea to do it. I was reluctant at first because I hadn't been working out for over a year, but i stuck with training schedule, we motivated each other, and it was all good from there. I stopped drinking at gigs while I was training. Strictly Water, late night drinks and training don't go well together.
Boy-Cott: I noticed you do a lot of juggling, scratching, cutting, fading when you're spinning live.  Do you have any prior experience in DJ battle's or are you self taught?
Chorizo: Pretty much self-taught. I didn't come up in a crew. When I moved to Austin, was the first time I heard dj's playing live. What peaked my interests was hearing DJ Mel & Baby G @ Nasty's mixing songs and rocking crowds. I bought my turntables 7 years ago and started off trying to mix two records together. With a lot of patience and practice I started coming along and developing my own style. I am really glad I started before the Serato era.  I developed my ear, hand skills, and learned the records. I couldn't look at a computer screen to help me nudge the records together. A bullet proof formula for rocking turntables!
Boy-Cott: When you're working on a new mix and you're looking to mix and mash records,  what artist comes to mind that you know for a fact will work with almost any mix?
Chorizo: Every mix or set can be different. Sometimes it's about the artist other times it's about the music. It always varies, but it's a mixture of both. It really comes down to knowing the music/records really well. I know the peaks and valleys of the songs that I spin so I can take it anywhere I like. It sounds cliche but music truly has an amazing impact on people.
Boy-Cott: I noticed that you spin at least twice a week at various venues throughout Austin. Is DJ 'ing your hobby or is this your ideal career path?
Chorizo: The market is really over saturated right now, so it's a lot of work to stand out. But I'm not really worried about it. I'm all about creating my own sound/style. Do you and do it well. I definitely see a lot more opportunities for myself in the future.
Boy-Cott: Now it's time for a random question. If you were  DJ 'ing drunk @ 1a.m. @ a Taquería, what song would you spin to get the people hype?
Chorizo: Man I'd have to go with an old grimy "Cumbia". The more "gritos" in it the better.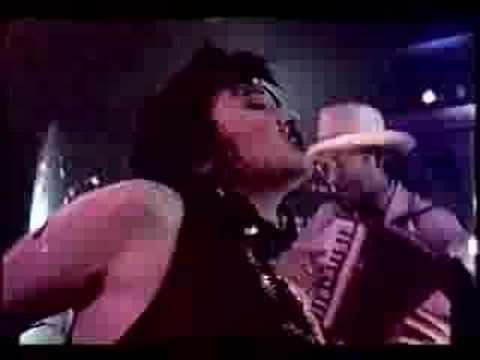 Boy-Cott: You recently dropped a mix-tape titled – "Coconut Rock Mixtape- Ocote Soul Sounds". How has the response been on that?
Chorizo: It's been great! The idea behind it was that I created a 30 minute mix consisting of songs from ESL recording artist Ocote Soul Sounds. The majority of songs were from their most recent album Coconut Rock and a couple songs from their previous albums. I definitely look forward to doing more mixes like that for other artists as well.
Boy-Cott: When is your next gig?
Chorizo: Next gig is May 5th @ beauty bar with the downtown rulers club. It's beauty bar's anniversary party so complimentary drinks and free food I think. I'll be playing mostly all soul & funk and whatever else seems right.
Boy-Cott: Who would you like to give a shout-out to?
Chorizo: Shout out to all the drunkards trying to make requests but can't remember names of the song!