Dub Academy & TLA Present: Keeper x Bird Peterson x BoomBaptist x Go Go Garcia (recap)
By: Mamba
Photos by: Mamba, Anthony J Carter & Danny Yirgou
Video by: Mamba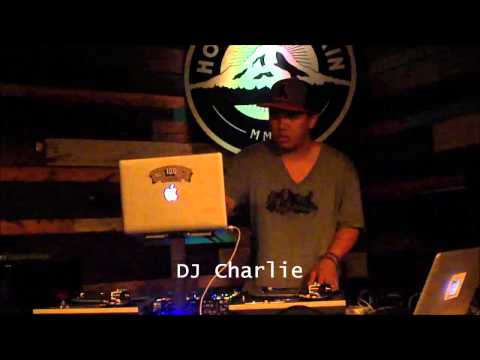 I'm getting worn out with these Rap Olympics

-THESAURUS REX
Dub Academy & The Ladies Auxiliary curated a solid electronic / hip-hop showcase. Upon arrival my ears were being stimulated by the sounds of Bird Peterson as he electrified the crowd with his 80's / 90's tracks with a sprinkle of break-beats. Bird is the kind of DJ that plays straight from his heart opposed to just catering to the crowd. So when you're witnessing Bird Peterson spinning, you're also getting an auditory experience of his life through music.
As I made my way to the bar, I noticed that they were playing the classic film "Juice" on the screen. This brought back so many memories, and of course I had to order something from the bar to accommodate my trip down memory lane. So I ordered "Whiskey On The Rocks".
As I indulged myself in my beverage and conversed with some friends and associates at the bar, Keeper began to enter the stage….
For those of you who are not familiar with Keeper, they are a female trio consisting of Erin Jantzen, Yadira Brown and Lani Camille Thomison accompanied with producer Boombaptist. This group in a nutshell is electronic music combined with harmonizing, and these ladies do it well. The cadence Keeper brought the large amount of attendees was absolutely magic. During their performance I barely heard any conversations among the crowd, just bodies moving, heads wobbling and necks grooving. After the end of each song, all you heard was a LOUD uproar of excitement. The non-stop blushing from Keeper after every song, added more excitement and joy to the crowd as Keeper traveled deeper in their set. One of the surprises of their performance was to see Yadira Brown bust out an awesome rap segment on the track "Bad Doctor". It was totally unexpected, and she OWNED that shit!
Keeper has the Voice of Angels

-Benzo
In between the performances GO GO Garcia kept the crowd dancing as he dropped continuous hip-hop bangers from Busta Rhymes, Jay-Z, A Tribe Called Quest, Digable Planets and etc….
The next performer to bless the stage is mainly known as a producer, but he also is an MC who was very underground in his day. He goes by the name Boombaptist, but as an MC he's known as THESAURUS REX!!! The first time I witnessed this guy perform was at the Black Milk show at Red 7 back in 2010. Here's some old footy I caught of him:
After Benzo of Dub Academy gave T-Rex one hell of an intro, Rex attacked the stage and shocked the crowd . DJ Charlie held him down on the 1's and 2's with some marvelous scratches and cuts as T-Rex rapped his ass off. To my surprise the crowd was extremely responsive to "call and response". There was nothing but love for the dude. The highlights of his set was his new signature belly roll, his Maury Povich rap song titled – "That Baby Don't Look Like Me", his southern rap segment and DJ Charlie doing a short scratch demo.
The rest of the evening consisted of GO GO Garcia rocking the attendees on the dance floor, socializing and viewing the great art by Esteban del Valle from NYC…..
Until next time folks…
Be Well::::