Austin Women Speak on The Abortion Bill…
By: Mamba
Since June the fight over reproductive rights in Texas is still at hand. As a local Austinite I've been absorbing all the protest and speeches from Wendy Davis first hand. When this bill was first proposed, I was a bit taken that gov. Rick Perry would even propose such a topic. Currently SB1 – a strict bill that would severely limit abortions in the state of Texas is active, but women like Sarah Slamenbrought down the hammer of citizen justice on the Senate Health and Human Services Committee's anti-choice members with an excoriation for the ages.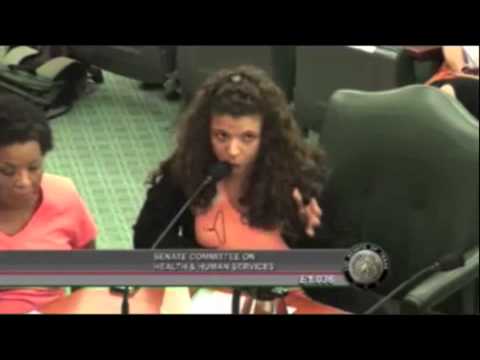 We live in a rape culture that blames so much on the woman & does not hold the man accountable in the same way.

-Mahealani Williams
Apparently, bestiality is legal. Fuck all the horses you want, don't get them pregnant tho. Ain't nobody aborting a horse baby. IT DESERVES A PROPER CHANCE AT LIFE.

-Misa Soliz
Throughout my research I've found that most women feel if they lose the fight to stop this bill, they will pay the price by losing not just access to safe abortions, but also to the many other health services these clinics provide. Rick Perry is doing everything in his power to pass this abortion bill, and like most politicians, it's for financial reasons….Via Addicting Info.org, the truth behind his extreme "desperation" has been uncovered. The bill's passage would mean that his sister's company could be poised to make big money from abortions. Milla Perry Jones, Rick Perry's sister, is the Vice President of Government Affairs at United Surgical Partners International. In addition to that plumb position, she is also a board member at the Texas Ambulatory Surgical Center Society.
The Houston Chronicle reports the bill's passage would mean that nearly all of the abortion clinics in Texas would close because they would not be able to afford to transform into official ambulatory surgical centers. The bill would restrict abortions to being performed only in clinics that have this designation.
The few abortion clinics that would stay open would be the ones that already function as ambulatory surgical centers. It does not seem to be a coincidence that Perry's sister just so happens to work at a company that is already considered to be an ambulatory surgical center. She stands to profit handsomely from the bill being signed into law.
Ironically, as of July 8th, 2013, Rick Perry announced that he will NOT be running for governor again… Surprise, surprise….Sounds like a swift exit.
Pages: 1 2