Wendy Colonna is LOVE
By: Mamba
This wonderful woman goes by the name of Wendy Colonna, and she is a rock and roll artist who transplanted from Louisiana to beautiful Austin, TX. This is not just another typical starving artist trying to make a buck. Wendy Colonna actually cares about making an impact on people. Below is a full press release, and video for you to get more familiar with her vision ,music, her as a person and her upbringing.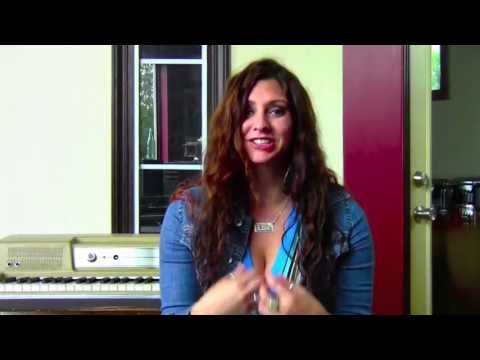 THE REALITY OF THE MUSIC INDUSTRY: Pledging Dollars That Make Sense For This Musician:
If you haven't been paying attention, one of Texas's favorite musicians, Wendy Colonna, is having her last Houston, TX dates, at least for a while. This coming May 31st at Anderson Fair will be Wendy's last Houston date for nearly 6 months. Why? It seems that Ms. Colonna has been working hard on her upcoming album and will be taking even greater strides towards that effort the next several months. Starting this June she will embark on a multi-state tour of the Western United States to work out these new songs in front of live audiences.
It's a daunting task, touring, recording, and "living her dream" however. "Any thirteen year old with a laptop can get whatever songs for free." Wendy Colonna stated in her recent Pledge Music video promoting her upcoming new album set to release later this year. She continued to say, "I like to pay my musicians what their lifetime of investment is worth." It's a well put statement by someone that has lived and breathed the life of a professional musician.
There is a saying that references the Corporate Music World that says, "I love music, but the music industry sucks." Why would that be? Well take the example of how many incredible musicians there are out there struggling to be "discovered." Most of these musicians will never be "discovered" by the mainstream music industry due to various reasons, mostly because they don't fit the "pop" mold that is "sellable" to the vast majority of the world at once, and therefore they are useless to the mainstream music industry. There are those Large Independent (those who refused or aren't signed to a mainstream label) musicians like Wendy who have gotten to a point in their careers where their music is on iTunes and CD Baby, and that are large enough to tour regionally, nationally, and even internationally. The truth is, these artists might reap a few whooping cents per download and may make a minimal living touring, selling merchandise such as physical copies of their CD's or T-shirts, and so on.
So how in world do these guys make money, or records for that matter, when making a quality album costs at least 10-20 grand? In Wendy's case, "I wasn't sure I would ever release another full-length album again. When I was touring my last album, I worked myself into a respiratory infection and subsequent immune system-crash that lasted 8 months on the road." Even with Wendy almost losing her career to illness, "The more I let go, the more opportunities came forward to remind me of how rich my work has made the lives of others."
Thankfully, there have been new doors opening in the last few years that are truly benefiting the artists, the creation of their works, and ultimately their relationships with their fans. A few new web sites have come up called Pledgemusic.com and Kickstarter.com that allows musicians, artists, and others raise money for their projects. Each site has a summary of the musician and a video about their project explaining what they are raising money for and why. Wendy's Pledge Music Project is raising money to produce her album. It's a limited time fundraiser that ends June 26th. In return she is giving back CD's, Fan Recognition in the Liner Notes, Wellness Packages, Signed Guitars and all sorts of cool gift packages to her fans. Another new site created in recent years, www.patronism.com, helps Wendy and many others to continue to have an ongoing relationship with fans, by offering demos, unreleased live albums, radio and more exclusive materials just for those "Patrons" enjoyment.
One could say that the most endearing quality of this project is Wendy herself. Beyond her sheer talent, and insane ability to captivate her audiences, is truly a genuine and grateful individual. In Wendy's Pledge Music video Wendy states, "You have included me in some of the most amazing part of your life sound track…Watch you have babies….turn around and take videos…of your babies singing my songs in their car seats." Notably, she graciously continues to put forth that, "If we exceed the goal, some real big dreams may come true."…"Everything that you pledge above the initial goal will cover the cost of hiring a publicist and radio promoter for our team." What would that do? Well, it would help launch Wendy's career to a whole new level, exposing her music to untold amounts of people across the nation and possibly world wide by provided her and her team the ability to hire publicists and pay for media. Timing is of the essence with the impending June 26th end date nearing. You could say that it's those dollars pledged that make a lot more sense than iTunes or CD Baby downloaded cents!
Wendy Colonna's Website: Wendy Colonna

Wendy Colonna's Press Kit: Including song's, approved videos and photos for download go to: www.sonicbids.com/wendycolonna
Wendy Colonna's Late Spring and Summer Tour Schedule:
05-19-13: Lake Charles, LA
05-24-13: Kerrville, TX
05-31-13: Houston, TX
06-07-13: Conroe, TX
06-08-13: Houston, TX
06-12-13: Wagoner, OK
06-13-13: Fort Smith, AR
06-14-13: Oklahoma City, OK
06-15-13: Tulsa, OK
06-20-13: Lubbock, TX
06-21-13: Lubbock, TX
06-22-13: Amarillo, TX
06-26-13: Santa Fe, NM
06-27-13: Taos, NM
06-28-13: Albuquerque, NM
06-29-13: Placates, NM
07-04-13: Laporte, CO
07-05-13: Jackson Hole, WY
07-11-13: Jackson Hole, WY
07-18-13: Jackson Hole, WY
07-20-13: Jackson Hole, WY
07-25-13: Jackson Hole, WY
08-27-13: Salt Lake City, UT
08-01-13: Jackson Hole, WY
08-03-13: Jackson Hole, WY
08-08-13: Jackson Hole, WY
08-10-13: Jackson Hole, WY
08-24-13: Carbondale, CO
08-28-13: Taos Solar Center, Taos, NM
08-29-13: Eskes, Taos, NM
08-30-13: Santa Fe, NM
09-01-13: Placates, NM
09-08-13: Tulsa, OK
09-24-13: Little Rock, AR
09-26-13: Tomball, TX