They Die by Dawn (movie trailer & theme song)
By: Mamba
They Die by Dawn is a film based on the true life of African American Cowboys of the old west in 1890, located in Langston, Oklahoma. With an all star cast including Giancarlo Esposito, Michael K Williams, Nate Parker, Jesse Williams, Rosario Dawson, Isaiah Washington, Erykah Badu, Bokeem Woodbine and Harry Lennix. The film sets out to tell the story of a showdown between the real life characters.
The story is based on a tense Card game that leads each man to reveal his hand – a bounty on each of their heads. A silent pact is made – they are to have a shootout, with the last man standing taking the collective bounty of $80,000.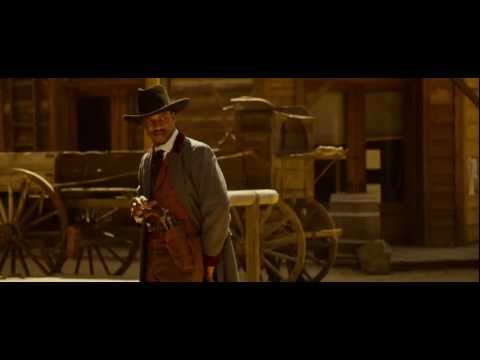 [nggallery id=34]
The Bullitts is the musical moniker for singer/songwriter/producer/filmmaker Jeymes Samuel who made this film. This group consist of the following members – Jay Electronica & Lucy Lui. When it comes to making music The Bullitts ignores the music industry rule-book in favor of imagination, innovation and true individuality. Combining music, video and film, for a multi layered audio visual assault on the senses, they bring these elements together to create an overall experience unlike anything else, with music as the central foundation. Below is the theme song to the movie, and it's a combination of country western and hip-hop music.
P.S. The tentative release date for this film is June 4th, 2013.
UPDATE (5-28-13):
The Bullits just released the music video for this track! Check out the goodness :)