The Harlem Shake Is Not Being Represented Properly
By: Mamba
It's a flash mob full of a bunch of white people that use the word 'ghetto' as an adjective doing a dance that they poorly-appropriated from hip hop culture, but they don't even do the dance, they just jump around like idiots, and middle America eats it up with a trend-spoon for the next two, maybe three weeks, tops.

– Heather Day Burt
Certain ppl like taking the names of things created in the hood & making them "user friendly".

– Buddrow von Leezington

How come nobody is doing the old harlem shake? How you just gonna take the name of a previous dance and put it to another dance?

-Burt Lancaster
Let me just start off by saying that this so called new Harlem Shake is a complete mockery, insult to the originator Al B and a slap in the face to hip-hop culture. Pop-culture has an extremely bad reputation for borrowing and sometimes outright stealing elements from a subculture and transforming them into something completely stripped of its origins. It's surprising to see how the current viral video craze called the Harlem Shake has managed to almost completely replace a vibrant form of African-American dance that was born and bloomed in Harlem, NY. This whole Harlem Shake movement sprung from Harry Rodrigues, the 23-year-old Brooklyn, N.Y.-based producer known as Baauer. He made a track called Harlem Shake back in 2012 which was popular with enthusiasts of the rising electronic dance music genre known as trap, inspired by the early productions of Atlanta rappers.
The movement didn't go mainstream until a comic called Filthy Frank used the song for a YouTube video that has now received more than 4.6 million views since it was posted on Feb. 2. Frank and his friends put on Power Rangers suits and did spazzed movement to the frenzied pace of the song.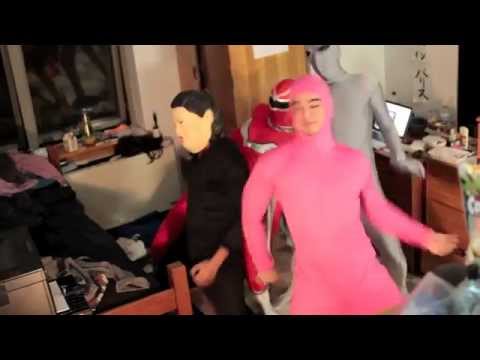 The Harlem shake, originally called the "albee" , is a dance that started in 1981. The dance became mainstream in 2001 when G. Dep featured the Harlem shake in his music video Let's Get It. It has it's history from an Northeast African dance called "Eskista" and was allegedly started in Harlem by a man named Al B.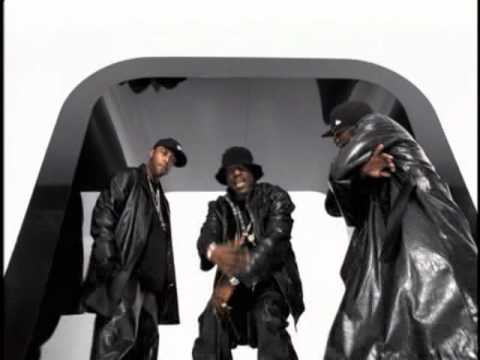 The Harlem Shake (dance) is a dance that originally began in Harlem, New York. Since its beginnings it has spread to other urban areas and became popular in music videos. The announcers at the Entertainer's Basketball Classic at Rucker Park claim that the modern day Harlem Shake was started by a man by the name of "Al B" (nickname Sisqo or Cisco). Al B was an alcoholic who would perform the dance upon request. Because of its founder, the dance was originally called the "albee" in Rucker and Harlem, but then later became known as the Harlem Shake. Al B is quoted saying that the dance is "a drunken shake anyway, it's an alcoholic shake, but it's fantastic, everybody appreciates it." He said it comes from the Ancient Egyptians and describes it as what the mummies used to do. Because they were all wrapped up they couldn't really move, all they could do was shake. Harlem Shake is based on an Ethiopian dance called the Eskista. Al B states that he has been doing the Harlem Shake since 1981. The dance first caught on at the Entertainer's Basketball Classic or EBC and spread from there to other areas.
Though starting in 1981, the Harlem Shake became mainstream in 2001 when G. Dep featured the dance in his music video "Let's Get It". The Harlem Shake is commonly associated with a similar dance move called 'The Chicken Noodle Soup'. The "Chicken Noodle Soup" evolved from the Harlem Shake and exploded into popularity in the summer of 2006 when DJ Webstar and Young B brought it to the mainstream.
Credit for bringing the first Harlem Shake into national households might be due to dancer and choreographer Moetion, who taught the moves to dancers for 2001 videos by G Dep ("Let's Get It"), Eve ("Who's That Girl"), and Jadakiss ("Put Your Hands Up") — though he is reportedly from the Bronx, N.Y. A trailer to a documentary that may or may not have ever emerged called Shake Down, featuring Moetion, popped up online in 2006. In the clip, Moetion acknowledges that Al B may be recognized as doing a form of the dance in the 1980's but makes a case that he actually brought it to the masses.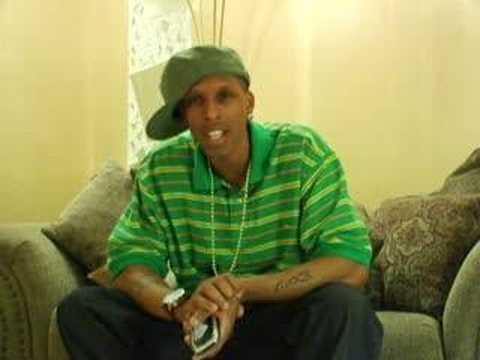 This is just another example how hip-hop culture is used, abused and transformed into something so ugly from it's original form….
UPDATE – 2-18-13: The City Of Harlem Has Spoken…