Bombón Is More than a Chocolate, it's a Tropical Dance Party!
Interview by: Mamba
Contributed video footage by: Joe Frio
Photos by: Jay Tovar aka Barba Brava
The definition of Bombón is a chocolate or something beautiful or sexy, but in Houston, TX it's a tropical dance party where the ladies run the dance floor! Bombón was established in 2010, and is now currently one of the most culturally adapt dance parties in Houston. The original and diverse sounds DJ Gracie Chavez, Navó, OG Bobby Trill and Panchitron traject through the speakers will keep you in rocking and begging for more. The genre's of music they mix are the following: Cumbia, moombahton, tropical bass, guarachero, 3ball, baile funk, salsa, mambo, Latin breaks & Afro Latin y mezclas Americanas. Besides having an intense DJ line up, Bombón has a beautiful bonita who goes by the name of Melissa Gomez as their host. Melissa commands the crowd with her style, grace, mic control and beauty to no end. During the interview I was speaking with DJ Gracie Chavez, and she said that Melissa has become the face of Bombón. Melissa states that she has been stopped on the street a couple of times from various people that said: "Hey, you're that Bombón girl right"?! I love your event! So more than an event, Bombón has become a cultural movement in Houston, TX. Below is a video interview I did with them, along with a slideshow of pictures from the event.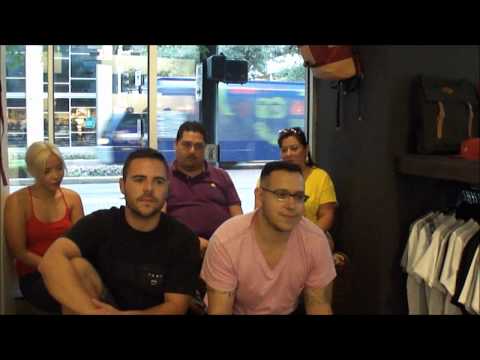 [nggallery id=27]
Here's their latest mix-tape for your listening pleasure :)