SXSW 2012
Header Photo by: Kwestro
Article by: Mamba
I swear it seems like SXSW comes around faster, and faster each year. This year at SXSW seemed to be the year that every major corporate sponsor came to Austin, TX, and plastered their products on every inch of the city. At one point I honestly felt like I was at an amusement park, because of all the flashing lights. In this re-cap of SXSW 2012, you will see four days of worth of footage and pics through the eyes of Boy-Cott Magazine. I hope you all enjoy the goodness that we're about to traject to you.
Day 1 (3-10-12)
Photos by: Galen & Mamba
As always, SXSW starts a little early musically, and the first order of business we documented was the Turntable FM Party at the ND featuring Flying Lotus. When I arrived at the ND at 9:00pm, the line was around the building,
and damn near touching I-35.  Luckily, the line for media and v.i.p. wasn't very long, and it assured my entry for the event. Usually I walk into an event and start documenting immediately, but this time I took a different approach.  I took a nice stroll around the venue to get a feel of all the festivities that I was about to absorb.  The first thing that caught my eye was the amazing dj set, by DeeJay Theory out of San Francisco, California.  The key things that stood out during his  dj set was: his Michael Jackson and Biggie remix, Tribe remixes and his Dance Hall segment. Theory had the crowd screaming, tossing beach balls, breaking out in multiple dance circles throughout the venue and drinking like it was New Years Eve!
Before Dee Jay Theory Rocked the tables this hip-hop act named Upper West hit the stage, and the attendees cleared the dance floor. It was almost as if it was a sign to go grab a drink. I have the slightest clue how these guys got to perform on this bill, but they did… To be honest with you, they reminded me of some characters from "Saved By the Bell".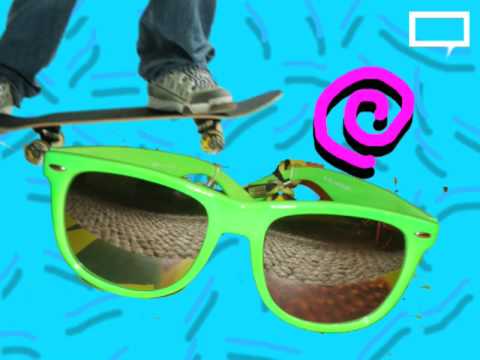 Shortly after Dee Jay Theory's set was AraabMuszik, and this producer brought the heat!  His set consisted of fast and furious drum patterns on the mpc, and hard-hitting beats with soulful and ambient breakdowns. AraabMuzik came to entertain, and that he did!
Last but not least was the man of the hour, non-other than Flying Lotus. Lotus had the cadence, he dropped a Wu-Tang remix and stole the crowds heart. Flying Lotus is on a whole new level of production musically. Below is a video re-cap of the event.