:::SXSW 2010 Recap Day 3 (March 19th):::
Day 3 of SXSW started off wonderful for the Boy-Cott Team except for the parking when we hit sixth st. I seriously think the whole state of Texas decided to come to SXSW today. There was absolutely no where to park. Kwestro and I thought we would never find parking. Finally, after about 30 minutes of driving around we found some legit paid parking spot. Thank GOD!
As we made our way downtown we started to see a sea of people from every block living it up like it was New Years! Words can merely explain how many people there were in downtown on Friday.
Kwestro and I ran across some more street artist and performers which always makes for a good smile and vibe.
Then we made our way to our first destination – The Hype Lose Control 2 party. We arrived pretty early and Mickey Facts was on stage doing his thing for a bit. His performance was decent, I'm personally not a fan of his new material. Next up to bat was this group out of Brooklyn called "Body Language". Now these kids were AWESOME!! The group consisted of 4 members with a very unique and fresh sound. I can't even put them in a genre, they were just brilliant.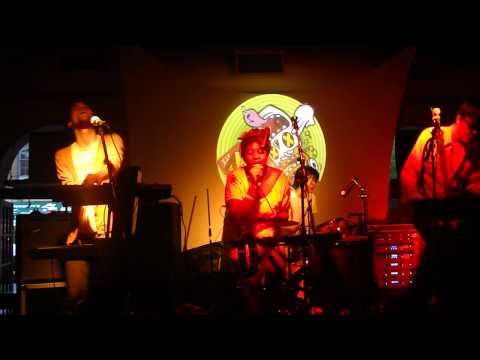 The next order of business was to hit up Sole Fresco to check out Izza Kizza. It turns out that he canceled the show, but I did run into some legendary MC's –  Murs, Evidence and Alchemist. Kwestro and I networked with them for a bit, and then decided to kill some time before we headed over to the all female hip-hop show @ Victory Grill.
When the 10 'o clock hour finally came, Kwestro and made the hike over to Victory Grill to enjoy the rest of our night. The female mc's that realy stood out were Mayday, Eternia, Tiye Phoenix, Invincible and Bahamadia. They truly held it DOWN! Below is the footage.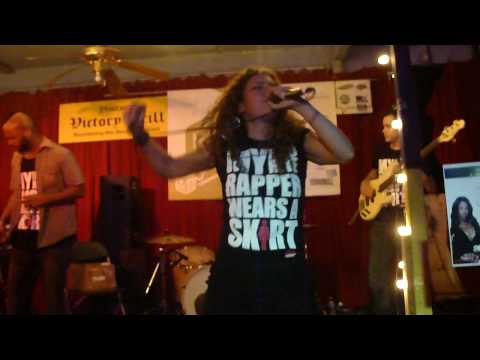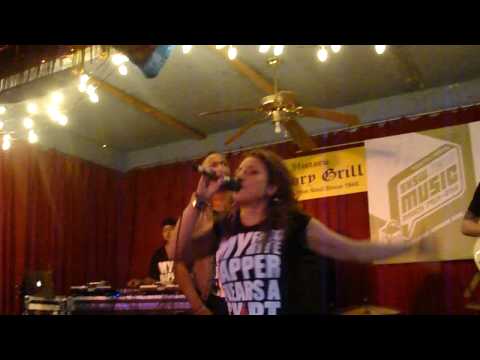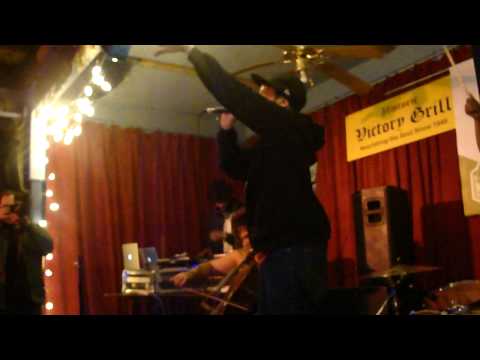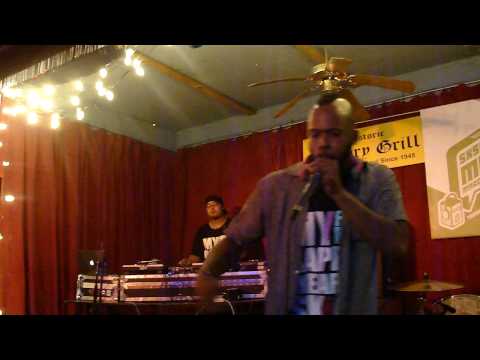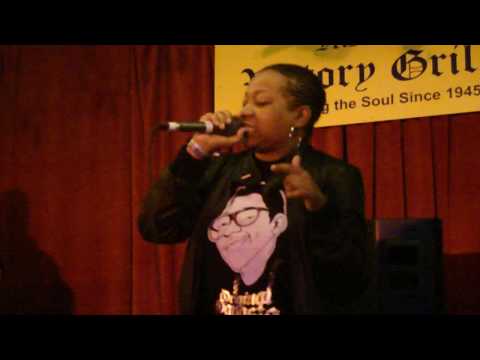 :::Stay Tuned in for Day 4:::