Elle King Put On One Hell of a Show in Austin, TX!
Words cant describe the love and gratitude I have after playing on that legendary stage. To everyone who came out tonight I am forever grateful. This is a memory I will hold for a long time.
-Elle King
By: Mamba
Upcoming Singer / Songwriter Elle King who reigns out of Brooklyn, New York put on a spectacular performance at Arts In Context located in the KLRU building! The majority of her songs are about hating men and relationships. This might sound cliche', but once you see Elle live you'll have a change of heart. The doors at Arts In Context opened at 7pm, and once I entered the building I was immediately offered free food and alcohol. Apparently, Tito's vodka jumped on board as sponsor for the event; which made for a very lively and slightly drunk audience. Elle King and her band started their set around 8pm, and they took the crowd on an emotional roller coaster of love, pain, happiness and a lot of comic relief. Watching Elle King perform felt more like a hangout at the local bar with your friends than a concert. One of the highlights of Elle's set was her performing her rendition of Khia's – My Neck, My Back (Lick It). Below is some video footage which includes Elle King's rendition of my neck, my back. Be sure to stay tuned in to Elle King; she's rising to the top on the daily and she'll be at SXSW this year!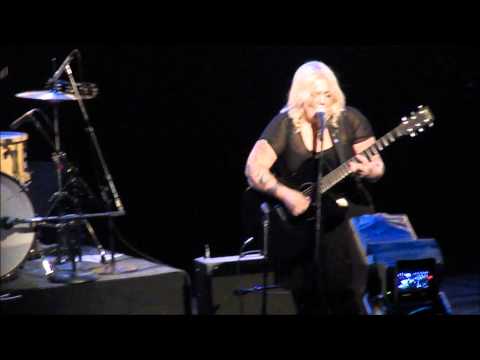 Side Note: I would like to give a special shout-out to Misa "Militia" Soliz for inviting me to this event, and her awesome home-girls Pupp Van Rown & Rachael Brown for being great company :)