:::Coolin' Out w/ The Rude One::: (interview)
Interview by: Mamba
Header Photo Design by: Kwestro
West Coast MC Abstract Rude a.k.a. Ab Rude a.k.a. Abbey Rude a.k.a. The Scorpion has been in the Hip-Hop game since 1992, and is still relevant! Can you say longevity? Most MC's or rappers these days can only fathom about lasting that long in their career. Especially since we're in the age of microwave artist.  With his unique introspective on life, and peaceful but yet consious wordplay, it's no question in my mind why Ab has the following he does. Ab Rude's latest project is titled "Rejuvenation" which was released in 2009 and you can purchase it on "itunes" today! Until then, indulge yourself into this righteous interview for your mentals:)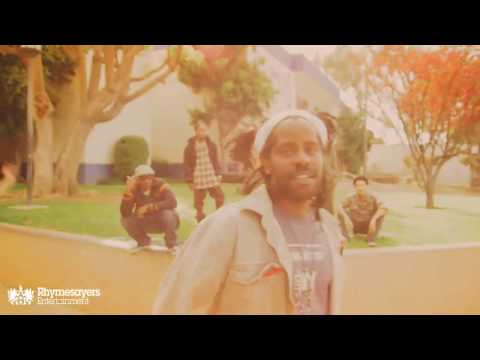 Boy-Cott: How's life treating you these days Ab?
Ab: I'm coolin'. My daughter is 2.5 now & getting smarter everyday. I feel blessed.
Boy-Cott: Currently you're touring, and the name of the tour is called "Coolin". Is this the name of your new project in the works, or is their some sort of specific meaning behind the name?
Ab: ATU fans know I made a song called "Coolin'" back on the Showtyme lp….It became my biggest song to date as far as single song sales so I felt it was a fitting title for a summer tour. Moreover, I'm hittin' the Southwest mostly on this run so u know its gonna be crazy hot n sunny so I want heads in that summertime mode to party with me.. Wear your bathing suits ladies lol.
[audio:http://www.boycottmag.com/media/Abstract_Rude_Coolin'.mp3]
Boy-Cott: I noticed that your current release "Rejuvenation" is slightly more uptempo than your older projects such as: P.A.I.N.T. and Making Tracks. Was that the main focus when you were creating the album?
Ab: Just a different producer. That's the difference between Fat Jack (majority producer of ATU music thru the years) and Vitamin D (Rejuvenation producer.) Vita is more uptempo I guess u could say, but no to answer your question that was not the main focus. The main focus is to like what u make. Once I like it I'm prepared for the world to hear it.
Boy-Cott: So, was the album named "Dear Abbey" replaced with "Rejuvenation" or did "Dear Abbey never drop?
Ab: Replaced. Maybe I can make Dear Abbey next, but I fell short on that concept and Siddiq (A&R at Rhymesayers) felt we should change it so we did.
Boy-Cott: When can we expect another Ken Can Cook show? That show was genius!
Ab: I told Kenny he should keep going with those but I dunno – he's the master chef that makes that go. As for me I cook almost everyday at home.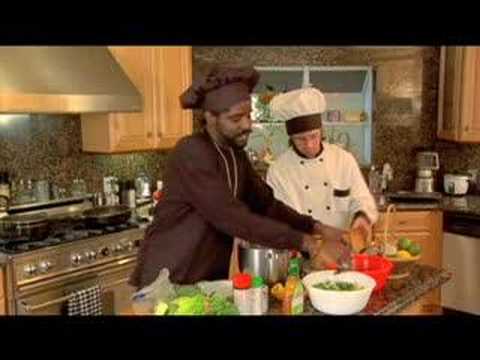 Boy-Cott: When Slug approached you and asked if you wanted to be on Rhymesayers, why do you think he choose you?
Ab: I'm sure Slug vouches for every move they make, but Siddiq approached me not Slug, though I go way back with Slug & Eyedea (rip) it was Siddiq's pet project. I think he wanted an MC to match Vita's production from a standpoint of bringing out the melodic elements with the rhymin'. He knew from my past lps with ATU that I had that ability. Also, they all know over there at RSE that I'm a real ass MC/performer/recording artist who loves the art & the fans respect the game. They'll even tell u that we at Project Blowed were influential in their development as a crew and label, so it was like a way of giving back as well by signing me.
Boy-Cott: As a seasoned MC & as a mentor to some of the artist on Rhymesayers, do you see yourself conducting seminars at college's like Chuck D in the near future?
Ab: I don't know if I mentor any RSE cats, but I did teach once at UC Berkely years ago in the late 90's for DJ Icewater & Roc's Hip-Hop 101 class they had. Kirby Dominant was a student in that class at the time. So yes, I see myself doing that again. I've put on "How To Build A Fanbase" seminars at Youth Centers before so its a natural progression probably.
Boy-Cott: On the track "Brothers Forever" off the P.A.I.N.T. album, you spoke about your days as a House Dancer rocking metal tip creepers and paisley shirts. How long did you dance and what was your dancer name?
Ab: Abstract was my name Tribe Unique gave me as a dancer in the 90's. I always rhymed too, but we had more opportunities dancing for rappers back then. I danced briefly for a few years, but was never as good as them so I focused on my vocal talents more. Zulu wisely advised me that rap was the way for me. He told me I should go get respect as an MC from the Goodlife family. Thus, my journey began, we added the Rude in '92 after Q-tip started referring to himself as The Abstract Poet.
We added the Rude in '92 after Q-tip started referring to himself as The Abstract Poet.
Boy-Cott: Is there any chance the "Good Life" will start back up again?
Ab: It's spirit never died, and the Project Blowed open mic nights replaced the void we all felt anyways. We are on our 17th anniversary year at Kaos Network in Leimert Park that's 4343 Leimert Bl., Los Angeles, CA 90008 every 2nd and 4th Thursday of each month – come check out the legacy of the Goodlife still in tact! Much respect to B. Hall and R.Kane Blaze who started the Goodlife and our current elder/curator Ben Caldwell who owns the building and has been working with youth in the community for over 30 years.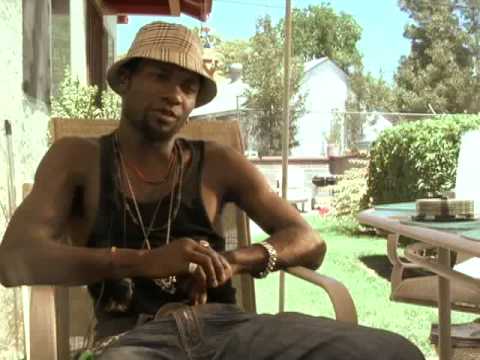 Boy-Cott: Besides being an MC, are you musically talented with any instruments?
Ab: Piano. I took early lessons…
True artists are never satisfied with 1 approach, we evolve, thus our art naturally evolves as well.
Pages: 1 2