Madlib Invaded Houston, but Houston had some Technical Difficulties….
Constructive Criticism – Criticism or advice that is useful and intended to help or improve something, often with an offer of possible solutions.
Peep the breakdown after the jump….
First and foremost I want to say that the Madlib show in the end was a good show, but in between wasn't all so wonderful for some of the attendee's……I arrived at Numbers at 9p.m, and the line was past the building so I knew it was going to be nuts. As I made my way to the front I realized that Numbers only had one line for pre-sale ticket purchaser's and day of ticket purchaser's…There should have been two separate lines to assure the people that have already paid in advance will get in. This had the people aggravated and some were pissed. As a matter of fact some anonymous person posted this on facebook:
" That was real nice last night having people who bought pre-sale tickets in the same line as people buying tickets at the door. I bought my tickets months ago, but I had to wait in line for 1 hour & 20 minutes, only to be greeted by a rude moron at the door. Other people who had pre-sale tickets waited in line for 1 hour & 30 minutes and never even got in. Amateur night"…
Adding to that, I received an e-mail from another anonoymous person stating that the price of tickets on the day of was $25.00, not to mention $10.00 for secured parking. There were also some sound issues before J-Rocc's set. Here's the whole synopsis of the night fam, and I apologize in advance for some of the video footage being dark. The lighting wasn't bright enough on the stage.
I entered Numbers @ 10p.m, gave daps to all my peeps, and missed my homie DJ Grinch's set which I was extremely bummed about…
I did manage to catch some of DJ Ice T's set, and these little hipster kids were buggin' out to him.
Shortly after that, DJ Ice T started to play some joints that all the B-Boys and B-Girls could most definitely appreciate and of course a circle was formed and the B-Boys got busy!
Unfortunately I was too busy collecting footage so I didn't get a chance to get down…At the 11 o'clock hour Houston's own H.I.S.D. blessed the stage with quite the stage show. H.I.S.D. had their dance steps on point, their presence, and they even added a little slow motion matrix movement in there performance. The crowd absolutely loved them! Big-ups to H.I.S.D. for representing H-Town properly!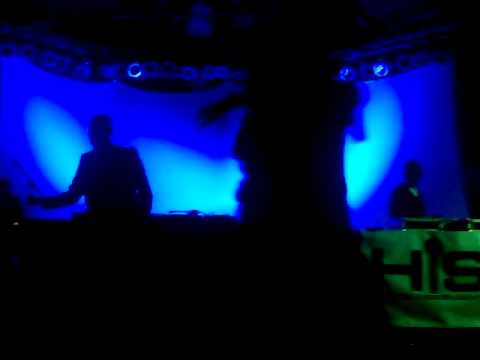 After H.I.S.D. did there thing, Houston's own DJ Sun approached the tables and took everyone on a musical journey across the world. Sun played music from Asia, Jamica, Africa, India, the U.S. and more, as L-Da Voice of H.I.S.D. hosted along side of him. At 11:30 the host with the most B-Boy Craig brought J-Rocc to the stage to get things crackin'.
Unfortunately like I stated earlier in the introduction, there were some sound issues…J-Rocc got all setup and was sound checking, but the response from the speakers sounded horrible. It turns out that the mixer he was hooked up to was broken….In spite of all that J-Rocc got another mixer, switched turntables, and proceeded to KILL IT! J-Rocc played some Dilla Joints, De La Soul, Billy Paul, Common,The Incredible Bongo Band, Beanie Man and Yellow Man etc…etc… Keep in mind that he was juggling, scratching, cutting and making the tracks talk to each other the whole time! He had everyone amped up! J-Rocc was most definitely the highlight of the night for me!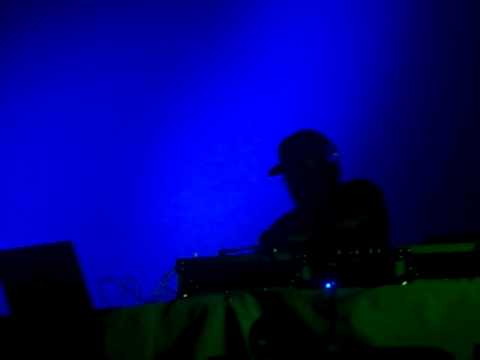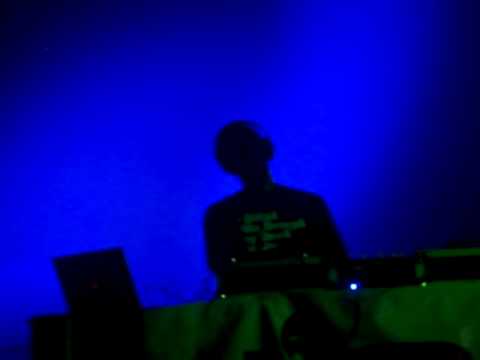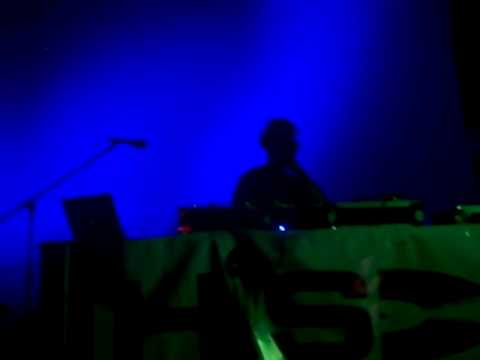 As the 12:30 hour approached it was time for the man of the hour, Madlib.
Before Madlib got on Kadoma entered the stage and apoligized to everyone for the sound issues before J-Rocc's set. Kadoma went way out of his way by going to his car to retrieve two Quasimoto Kidrobot dolls to give away. He even had Madlib autograph them to show his compassion for the inconvience. I have to give it to Kadoma on that one, he really turned it around. If only you ladies and gents could have seen those kids screaming feverishly for those dolls. Ha! It was quite the site. After the pandomium died down, Madlib began to bless the crowd in true Madlib fashion. Now, if you know Madlib, you know he's really artistic with his performace. It was quite the treat to watch this man do his thing live. Some of the audience didn't understand his style and some did. Overall dude came correct, but the only downside of the matter is that he only performed on the mic for 30 minutes….Other than that, he killed it!
Until next time my friends, homies, and associates!
Be Easy::::