Get Shell-Shocked w/ "The Electric" (interview)
DJ Vadim a.k.a. Daddy Vad is at it again with another marvelous group called "The Electric" . The Electric is complied of the following members and roll's – DJ Vadim (DJ, label owner, manager), Pugz Atomz (Chicago MC) & Sabira Jade (songstress). With all their powers combined "The Electric delivers breathtaking, heartfelt, triumphant music that starts conversations and tells emotional stories. The Electric has been ripping stages to pieces from the UK to the West Coast!  Below is an in depth video of their live shows, footage of them on the road and an interview by us.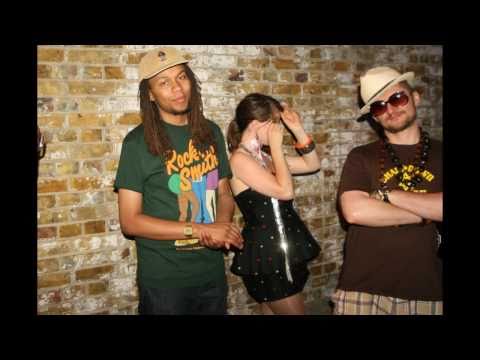 Boy-Cott: Why the name The Electric?
DJ Vadim: It's always difficult to think of a new name…I went through the dictionary, thesaurus, Arabic names, Chinese names, Old English etc…African names…. and I ended up looking at the London tube map… got inspired – electric east and from there shortened it to The Electric.!!!!  Plus I think it kind of embodies who we are… electric. charismatic
Pugs Atomz: Vadim sent  me  a condensed  list  of names after his months of study and The Electric was the one I liked the best. I felt the name could be for any genre.
Boy-Cott: How did The Electric form?
DJ Vadim: Basically I recorded separately with both Sabira and Pugs in 2008 and those songs in part made up part of my last DJ Vadim record – "U Can't Lurn Imaginahun" in 2009. When I did the tour for that record I brought them together for the first time. they hit it off, we hit it off and basically we just started recording…
Boy-Cott: As far as the members of the group I'm familiar with DJ Vadim and Pugz Atomz, but where did you guys discover Sabira Jade?
DJ Vadim: I met her at a live show in London in 2007. I was looking to work with singers and she just popped up. I was like. wow. love your voice . lets work!
" I feel we talk with people, not at people with our music".
Boy-Cott: I've been hearing people compare your group to the old Black Eyed Peas? How do you feel about that?
DJ Vadim: Well that's a gift and a curse.  I mean, I think William is crazy talented but B.E.P. is some cheesy shit. I don't have any of their records… but then again its good to be compared to something that has a track record. It's beter that than some unknown… it's a bit lazy tho. We have a white singer, black mc with dreads – so do BEP… but sound wise that's where it ends…Sabira is a soul singer.
Pugs Atomz: I think that's because the fun we have in the music, and the dynamic of the trio… but I also feel that's about it,  we are a lil more bluesy and lyrical at times and you'll definitely hear that on "Life is Moving" available March 14th. Or maybe it's just people see us being embraced like BEP (that would be dope!)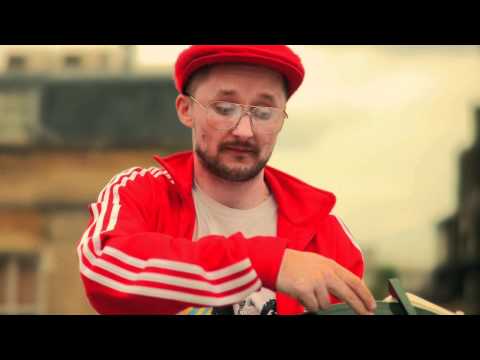 Boy-Cott: Who conceptualized all the songs?
DJ Vadim: Together really in the back of the van, at airports, train stations, hotels, back stage….
Pugs Atomz: I usually have a folder of Vadim beats and write hooks and verses here and there on the road. Then record with Vadim and let Sabira hear it, and see what she comes with. Then other times Sabira will come with a full song  and I'll see if I can add anything or Vadim will suggest something.. Or we show Vadim a Idea and he will make a beat around it.
Boy-Cott: Out of all the remixes that have been made, which has been receiving the most love in the live show aspect?
DJ Vadim: Well to be honest I havn't played many of the remixes out as part of the show because they came in after we finished the last load of shows. Now we are about to go on the road so I can test them all!!!
Pugs Atomz: The Flako remix to "So now you know" is one people seemed to really like, we played around with it at  sound check, then added it to our last couple shows then recorded it.
Boy-Cott: If The Electric's music could start conversations and tell emotional stories, what would would the subject be and why?
Pages: 1 2