Art of Fresh – "Alive" (video and track)
Wakey – Wakey eggs and bakey Boy-Cott Fam. I tell you what, there's nothing like waking up on a Saturday morning and finding awesome music in your inbox. Today this Canadian group who goes by the name of "Art Of Fresh" sent me their latest hot single and video titled " Alive" from their sophomore album "When The Night Comes In", and it's most definitely a bangin' party track with lyrical tenacity. "Alive" is the sequel to the groups hit "Out This World" which was released back in Oct. 09′. I hope this track suites you well as you prepare to kick it tonight.  Below is a music video, downloadable mp3, and a bio on the group.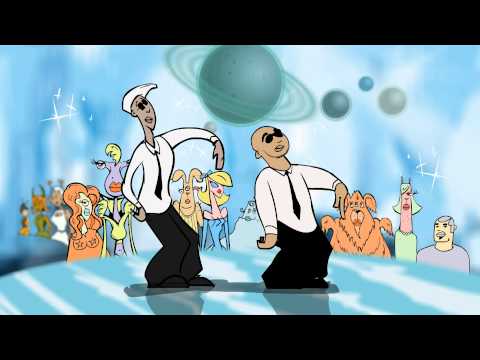 DOWNLOAD: Art Of Fresh – "Alive"
Bio:
Art of Fresh is on a mission to bring butterfat boom-bap to the funk nation. D.O. is the rapper,  Slakah is the Beatchild, providing the beats for the group while also rapping and singing on tracks. Described as Black Eyed Peas meets Outkast, they are known for their hits "Out This World" and "Get Free."  They've  received plenty of play on Muchmusic, performed live on MTV and been a featured group on Myspace and Youtube.   Their song "Out This World" hit #1 on the US College Charts (Rap Attack Lives, Feb 10).  In the last year, Art of Fresh have done shows everywhere from Miami to Las Vegas to Tokyo to London. In the summer of 2010, they opened for Black Eyed Peas. Recently their song "Get Free" was used in an Orville Redenbacher commercial.  In 2011, the group has scheduled performances in France, Netherlands, England, Taiwan, Japan and Singapore.