Get Ya' 20/20 Vision Correct, and Carry Ya' Self w/ Poise (interview)
Put Austin and Chicago together and you have one hell of a hip-hop duo by the name of 20/20 & Poise. This hip-hop group has patented their sound where they can attract the underground scene and the commercial scene. Which is a hard task for any hip-hop artist to do legitimately. With their recent release of their hot single – "Capitol City, they have got the streets of ATX buzzin', and ready for more hits. I had a chance to sit down and do a little Q & A with these dudes. Keep your eyes open and ears to the street, because 20/20 and Poise are in it to win.
Interview by: Mamba
Header Photo: by: Kwestro
Boy-Cott: How's everything in the world of 20/20 & Poise?
20/20: Everything is good. Everyday is a blessing. I try to keep it basic: God, family, and music. Of course it's not always that simple, but as long as you can keep perspective, you're straight. Musically, I'm feeling creative and excited about the things to come.
Poise: Things are great in my world. I feel very blessed to have a great network of family and friends.  I've always been passionate about music and the arts in general. I'm fortunate to be able to do what I love, balance a career, and be competitive in both arenas which require time and dedication in order to be successful.
Boy-Cott: You guys recently released the debut video for your hot single – "Capitol City". How's the response been on that?
20/20: Austin has been my home going on 11 years now. It was only right to share our passion for the city through our music. It's great to see so many people having pride and supporting the song. Like Poise mentioned, Austin has a great talent pool and we're just trying to do our part to raise the awareness, inside and outside the city.
Poise: The response from Capital city has been great.  Austin has showed us love from day one.  It was only right to return the love and do a tribute song for this wonderful city we live in.  Austin also has great artists and has been a breeding ground for 20/20 and I to hone our talent and develop our sound.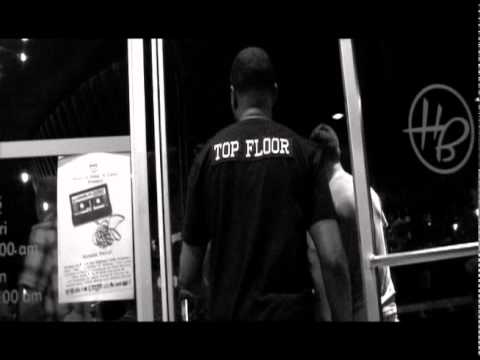 Boy-Cott: Before there was 20/20 and Poise, it was Soul 20 /20 a.k.a. Mike and Ike. Why so many name changes?
20/20: Alright, alright, check…lol…I was a producer / DJ first…I started Soul 20/20 Productions as my music production company. Initially I wasn't focused on emceeing, but I produced the entire Mike and Ike album "Introducing", and ended up sharing emcee duties with Mike. I've always been Ike to friends and family so we ran with Mike and Ike. Poise was featured on "Introducing". After Mike relocated, he and I went our separate ways musically. I simply took the 20/20 from Soul 20/20 and ran with that as my emcee "moniker". When I linked with Poise, you get 20/20 AND POISE. I'm kind of thinking about changing it again…lol…just joking.
Poise: See Above
Some sweats, a white tee, some house shoes, an MPC and I was straight!
Boy-Cott: You guys have been holding it down in the ATX hip-hop scene for quite some time. If you could change anything about the ATX hip-hop scene, what would it be?
Poise: I would like to see ATX artist get more exposure.  We have a lot of talented MC's out there that don't get the credit they deserve.
20/20: I agree with Poise. There is too much talent and good music that is not being shared with a large enough audience.
Boy-Cott: I noticed that you guys have tracks for the club, streets, and common folks. Were you guys always this versatile?
20/20: Personally, I've always loved Hip Hop so much that I was just trying to represent the culture and share that passion when I was younger. I kept things in the same vein as the artists I was listening to and came up on. You know, focusing on lyrics, boom bap drums, samples, etc. As I matured, my focus changed to just making quality music. I feel blessed that our life experiences allow us to relate to a variety of people. It definitely gives us more freedom and reach with our music.
Poise: I think the songs for the streets and songs for the common folks came the most natural.  The club joints are the most challenging for me to do.  Recording a street joint that works in the clubs is always the best route for me to go.  I wasn't always versatile enough to do the club joint.  As a traditional hip hop MC, I wasn't concerned about making dance and party joints.  As I grew artistically I began to understand the importance of light hearted fun music to balance out the street, punch line, and conceptual songs.  When creating an album its key for an artist to be versatile and skilled enough to display various styles as necessary. Otherwise each song starts to sound the same.
She always taught us to speak with intelligence, and look our best rather rich or poor.
Pages: 1 2