Fun – Fun – Fun Fest 2010!! (recap) (day 1) (11-6-10)
Article by: Mamba
Pictures by: Mamba
Video Footage by: Mamba
Fun Fun Fun fest 2010 was absolutely incredible!!! This whole recap is going to broke down into a two part series. Day One for me started out by checking out the well renown female mc Invincible who is straight out of Detroit, Michigan.  So if you know anything about Detroit, you know they're well known for their highly talented hip-hop artist such as: Black Milk, Slum Village, and J-Dilla r.i.p. etc….etc…. Invincible left the crowd flabbergasted as she conveyed her political rhetoric about the current times.  I swear, Invincible needs to run for president or something because this female is extremely educated about politics, and all the other crooked b.s. going on in this world.  Below are some pics and video footage.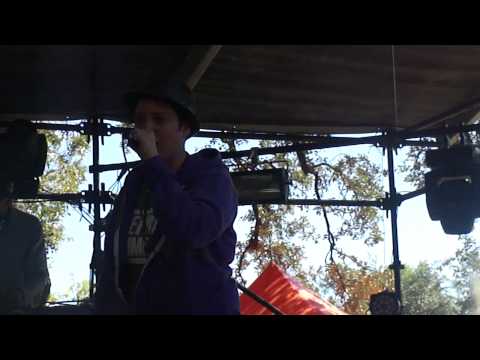 Shortly after Invincible was one of H-Town's Finest MC's and hardcore marijuana connoisseurs   – Devin the Dude.  When Matt Sonzala, shouted "Austin,TX", give it up for Devin the Dude!!!  A herd of people flocked to to the stage as if there was a cash prize awaiting them. That's the kind of pull Devin the Dude has in Austin. Hippies love that WEED and weed songs. Take a look at the crowd to believe it for yourself.
Devin's set consisted of well, obviously endless amounts of weed smoked,  every person in the crowd smoking and fighting to give Devin their blunt and his whole crew representing with him on stage. By the end of his set I can honestly say that every one was high from smoking or second hand contact. The big green cloud could not be escaped. Haaa.. Oh and I almost forgot, Devin stated: "Damn Austin, you have the best weed in Texas"! Here's some video footage and pics for your eyes and ear holes.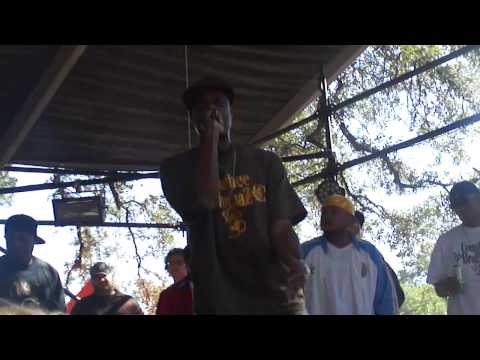 After being severely smoked out from Devin's set, Slick Rick the Ruler was preparing to bless the stage.  Now, don't get me wrong on this. I know Slick Rick is a legend and all, but his set was a little boring. You're probably thinking to yourself – "he's old".  That may be the case, but his set didn't really keep my attention for very long. He didn't have any body language or hand gestures. Slick Rick the Ruler just walked to the front of the stage and spit his lyrics. Even the great EPMD performed in May with an ample amount of  energy , and they're from the same generation. Below is a video clip and some pictures. You be the judge.
Pages: 1 2