Tiger Woods Apologizes for his Selfish Behavior….
via: AP & ESPN.com
PONTE VEDRA BEACH, Fla. — A watery-eyed Tiger Woods apologized Friday for cheating on his wife and says he is unsure when he will return to competitive golf.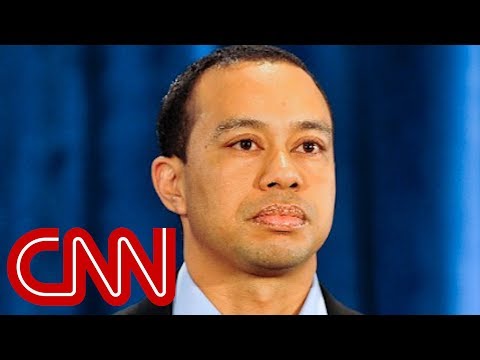 "Many of you in this room are my friends. Many of you in this room know me. Many of you have cheered for me or you've worked with me or you've supported me," Woods said, speaking in front of his mother, PGA Tour commissioner Tim Finchem, friends and selected media from the TPC Sawgrass, home of the PGA Tour.
"Now every one of you has good reason to be critical of me. I want to say to each of you, simply and directly, I am deeply sorry for my irresponsible and selfish behavior I engaged in," he said.
"I was unfaithful. I had affairs. I cheated. What I did was unacceptable and I am the only person to blame."
His wife, Elin, was not with him.
As for coming back to the PGA Tour, the world's No. 1 player said, "I do plan to return to golf one day. I just don't know when that day will be. I don't rule out it will be this year.
"When I do return, I need to make my behavior more respectful of the game."
Admitting he felt he "deserved to enjoy the temptations" that came with his fabulous success, Woods said he is solely responsible for his actions. Woods had not talked in public since his traffic accident Nov. 27 outside his Florida home triggered shocking revelations about Woods' serial infidelity.
As for his marriage, he said: "Every one of these questions and answers is a matter between Elin and me, issues between a husband and wife."
Among the about 40 people in the room was fellow pro Notah Begay, a friend of Woods' from their days attending Stanford. "It was just a heartfelt apology to so many different people … I was emotional and got a little choked up," Begay said. "Any time you see a good friend kind of suffering and taking on a tremendous amount of responsibility and having to be held accountable for actions that nobody would condone or approve, but at the same time it's a matter that should be handled privately between him and his wife."
Asked about how serious he thought Woods to be about remaking his life, Begay said, "It's tough to get any man in America just to go marriage counseling, let alone go into a 45-day rehabilitation. Plus he's going back tomorrow, and that tells me that he's trying to learn about the issues. He's trying to learn about the though processes that caused the actions, so that he can cut them off next time."
In Sweden, Elin's father, Thomas Nordegren, said he saw Woods' confession.
"I watched it but I have nothing to say right now," Nordegren told The Associated Press.
Elin's mother, Barbro Holmberg, declined through her spokeswoman Eva Malmborg to comment on Woods' apology.
"I think that since Day 1, people that know him and people that don't know him, what I've heard from most people is mainly, I mean there's some anger in some corners, but mainly it is a sense of sadness," Finchem said. "He's an American hero. And he's had his issues."
"At the end of the day, he's a human being. We all make mistakes," he said. "My personal reaction was that his comments were heartfelt. He clearly recognizes that there has been serious impact to a wide range of individuals and organizations."
Friday's event was tightly controlled. ESPN and dozens of broadcast networks, cable news outlets and online streams carried Woods' prepared statement live, allowing a global audience to see him speak. Only a few journalists were allowed to report from the room.
Woods, wearing a blue blazer and button-down shirt, spoke for 13 minutes. He hugged his mother when he finished speaking, and she whispered in his ear.
"I said, 'I'm so proud of you. Never think you stand alone. Mom will always be there for you and I love you,'" Kultida Woods said.
Tiger Woods said he was in therapy for a 45-day period from mid-December until early February "to receive guidance for the issues I am facing." Woods said he will continue treatment "starting tomorrow" to resolve his personal problems.
"I have a long way to go," he said.
Woods also addressed two matters in particular that clearly have angered him.
On the night of Nov. 27 when he crashed his SUV outside his home, Woods said he and his wife did not fight prior to the accident, that she did not try to hurt him when she smashed one of the vehicle's windows with a golf club, and that there have been no instances of domestic violence at any point in their relationship.
"Elin never hit me that night or any other night," he said. "There has never been an episode of domestic violence in our marriage, ever. Elin has shown enormous grace and poise throughout this ordeal. Elin deserves praise, not blame."
Woods also said speculation that he has used performance-enhancing substances in the past "is completely and utterly false."
As he continues to confront his personal problems, Woods said he's reminded himself of the positive impact Buddhism had on him at a young age.
"People probably don't realize it, but I was raised a Buddhist, and I actively practiced my faith from childhood until I drifted away from it in recent years," he said. "Buddhism teaches that a craving for things outside ourselves causes an unhappy and pointless search for security. It teaches me to stop following every impulse and to learn restraint. Obviously I lost track of what I was taught."
The timing of Woods' statement paralleled the current WGC-Accenture Match Play Championship taking place in Arizona. Woods' agent, Mark Steinberg, said earlier that there was no intention to upstage Accenture's sponsorship of the event, according to Golfweek.
An Accenture spokesman confirmed to ESPN.com that Steinberg gave the company a heads-up. Two-time major champion Ernie Els, though, called the timing of Woods' statement "selfish."
After a six-year sponsorship contract with Woods, Accenture became the first company to cut ties with him in December. The companies that have stuck most closely by Woods, Nike Inc. and Electronic Arts Inc., reiterated their support.
"Tiger has apologized and made his position clear. Nike fully supports him and his family. We look forward to him returning to golf," the company said in a statement.
EA Sports president Peter Moore said in a statement: "It was good to see Tiger address the public today, and we're supportive of his focus toward family and rebuilding his life."
PGA Tour member Stewart Cink saw part of Woods' remarks before going to play in the Match Play Championship tournament.
"I was moved by how difficult it seemed to be for him," Cink said. "But it's a big part of the process to go through that difficulty and to face up to what's happened. And especially the hurt that other people are feeling, his friends and family."
Former champion Nick Faldo, whose own personal life has been subject to media scrutiny over the years, watched Woods and told the Golf Channel: "It has left a big question mark: When is he going to return? We have had the apology but as golfers we are back at square one."
Veronica Siwik-Daniels, one of Woods' alleged mistresses and a former pornographic performer, watched the event with her attorney in a Los Angeles radio studio. She said she wants an apology for the unwanted attention the scandal has brought her.
"I really feel I deserve to look at him in person face to face in the eyes because I did not deserve this," she said.