Cee Lo is dropping another Gnarles Barkley album! (interview with Cee Lo included)
Interview by: Brian Hiatt
Mere months after Rolling Stone named Gnarls Barkley's "Crazy" one of Best Songs of the 2000s, the singing half of to duo, Atlanta rapper-gone-crooner Cee Lo Green, now finds himself in contention for the best track of 2010 with the viral, retro-soul sensation "F— You."
It's been a long musical odyssey for Cee Lo, from his days as a member of the rap collective Goodie Mob to Gnarls, but for the first time he's climbing the charts as a solo artist. Brian Hiatt recently caught up with Cee Lo to talk about "F— You" (and his his distaste for the radio edit "Forget You"), his new album The Lady Killer, the future of Gnarls Barkley, and his dream of a residency in Las Vegas.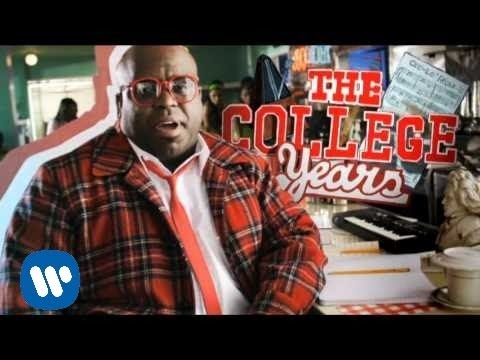 Download: Cee Lo – "Fuck You"
Brian: Before "F— You," you had "Crazy" hanging over you.
Cee-Lo: I was just talking about that the other day. "Yay! I'm not a one hit wonder."
Brian: It seems like "Crazy" didn't even blow up this fast.
Cee-Lo: I don't think so. I'm proud of that accomplishment, too. The idea that Rolling Stone put us in the top 100 out of the top 500 songs of all time — that's awesome. I can't believe I got the chance to do that in my lifetime.
Brian: The idea of the gold-digging woman and all that — how much of that is fiction, and how much did that draw from some point in your life?
Cee-Lo: There had to be some back story of how the lady killer was caused, or created. And most things are created due to trial and error, you know? The truth, as far as it being exact, or a current event in my life … I'm rich. Nah, I'm just kidding. Well, I was rich before taxes — now I'm just fortunate.
Brian: What do think about 50 Cent recording that stuff over it?
Cee-Lo: I was cool with it. It was very flattering for him to take the melody, record his own version, and then not stop there, but actually go a giant step further with the video. It was just a testament to what this song was so quickly becoming. I don't think I would have stopped anyone from joining in and having some fun with it.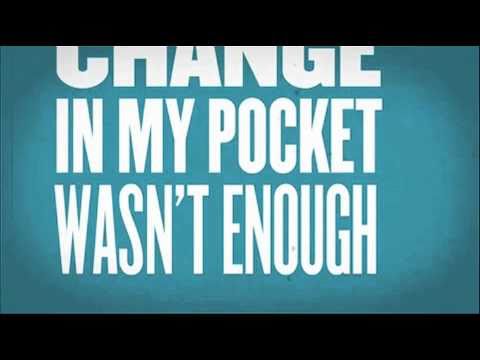 Download: – Cee-Lo (Feat. 50 Cent) – "Fuck You" Freestyle
Brian: The lyrics are negative in the chorus and negative, but the song still comes out feeling happy, because it's cathartic. It's joyful somehow.
Cee-Lo: Well, that's the core resistance of both of those energies, man. It's the yin and yang, it's the exact math of a perfect circle, you know? What car do you know cranks up without a positive and negative charge?
Brian: The rest of the album will have to be really good to live up to this song.
Cee-Lo:[Laughs] I was like, yo can we follow this up? But at the very least, I have a great record prepared for you. It is a brand new chapter in Cee-Lo Green. It's my lighthearted and bubbly and liberal side. I think so many people have become convinced that I was Gnarls Barkley 24 hours a day, and that's not true.
Brian: Do you think that's a darker side of you, in Gnarls?
Cee-Lo: In comparison to Lady Killer, yes. But even Lady Killer has its edge — you know, I definitely do like edge. I believe that my audience is not anticipating what I'll do the same, but what I'll do different, you know?
Brian: What is the current state of your relationship with Brian Burton — Danger Mouse?
Cee-Lo: Oh, we talk every day. He called me and we had a good laugh about the record. He kinda called me to let me know that he was listening, and he knows where we've been, he knows that song stems from something very, very true to life — it's definitely an extension of our sense of humor. I'm the talkative one and he's the quiet one in Gnarls Barkley, so people know me a bit better, but the mystique [we each have] is equally attractive. He's actually a very funny guy. He's outspoken and opinionated, and his opinion for the most part is that he doesn't like hardly anything. We kind of have that love-hate relationship with each other, too. For the most part we don't like what either one of us does around the other. He feels like I'm at my best when I'm with him. He does have a point.
Brian: Do you think you'll do another Gnarls record someday?
Cee-Lo: We'll definitely do one more. And that's so crazy, because we were only supposed to do one. I feel so young. I feel like I can do anything right now. I feel like people are hearing me for the first time and I've been around for seventeen years, for god's sake!
Brian: Technically this is your first solo smash after all these years.
Cee-Lo: That only goes to show, if you stay diligent and you dedicate yourself … I was accustomed to moderate success and critical acclaim and being ahead of my time and for once in my life, I'm right on time. It's very reinvigorating and rejuvenating. I feel there is a whole 'nother 20 years worth of music in me.
Brian: And "Forget You" is the clean version.
Cee-Lo: Yeah. But I must say, I don't like it as much. And neither will you — but you have both versions.
Brian: I've heard little rumblings that parents groups are mad about this song. In the scheme of everything in today's world, this seems pretty minor, but are you prepared to be confronted by a few angry moms and grandmas?
Cee-Lo: I will make sure I have my iPad with me and go right to YouTube and say, "Yo, let me play you something so far worse. Let me play you 100 songs you don't want your kids to hear." They'll beg me to play them my song before they hear those. [It's like] John Lithgow in Footloose. Know what I'm saying?
Brian: Yeah. He would not like this song.
Cee-Lo: That only goes to show how big of a hit record it is at this point. I didn't mean to offend anyone. It was done in good taste and it wasn't meant to be an insulting thing. I'm sorry, kiddies.
Brian: Are you going to go on a solo tour? What are you doing for live shows?
Cee-Lo: It really depends. I hope that the album is well-received, and I'll see what venues are more fitting for it. I kind of had a vision — it's a long shot, but I really wanted to do a residency in Vegas. I wanted to be one of the first from our generation to be able to do it. You know: "Live in Las Vegas!" That would be cool, if I could do something stationary, but still a spectacle of sight and sound and sophistication.